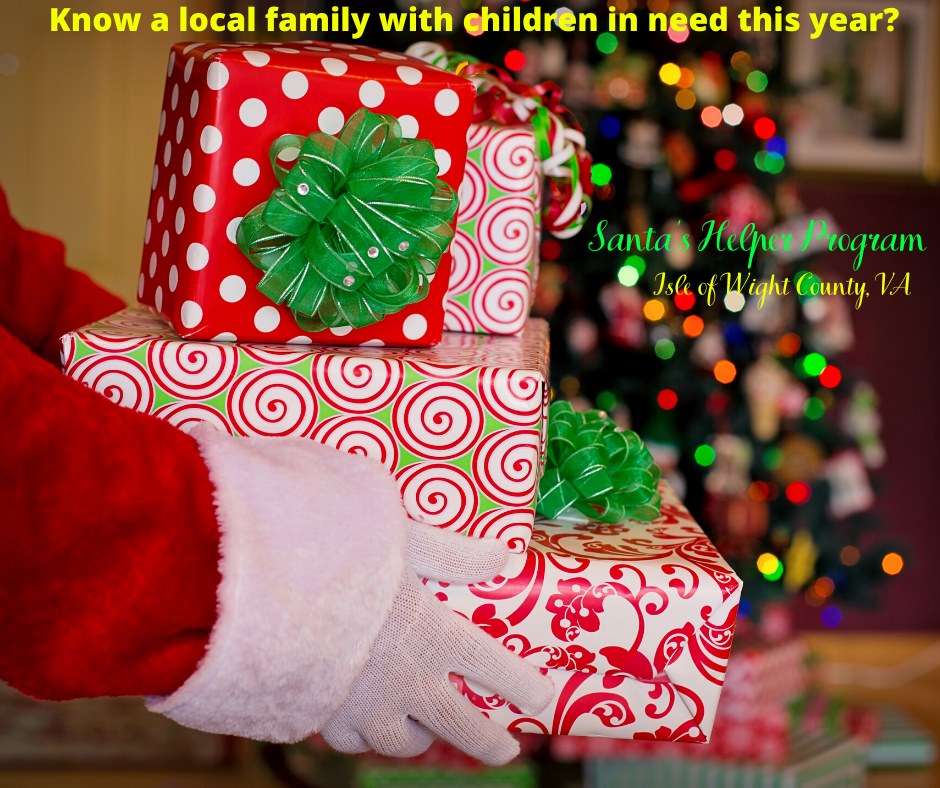 Do you know a family in need?
This year we are excited to launch our " Operation Santa's Helper" program. This program will be done every year in memory of my Dad, Jim Auvil, who loved Christmas and kids as much as I do. If there is one thing I got genetically from my Dad then that was it. We will be distributing gifts to local families in need the week of Christmas! If you know of a family in need, please fill out the form below or contact us directly.
How do I donate?
If you would like to donate a gift this year, we ask you please wrap the gift and on a label please write if the gift is for a boy or girl and write the approx. age. ( Example: Boy / Age 7-9 ). Gift donations can be dropped off at either of our drop-off locations listed below Mon-Fri, 9am-5pm.
Drop-off Locations
Smithfield Business Center
1613 S. Church St, Smithfield VA 23430 ( 1st Advantage Realty office )

Carrollton Business Center
15064 Carrollton Blvd, Carrollton VA 23314 ( Nationwide Insurance office )